Locksmith in Greenville, SC, Easley, Spartanburg, Anderson, Simpsonville serving upstate South Carolina. Best Price Locksmith, Affordable Locksmith, Locksmith Powdersville, SC, Locksmith Piedmont, Locksmith Pelzer, SC, Locksmith Williamston, SC and Locksmith South Carolina. Key, no key, new keys, Call us today.
We offer a wide variety of services:
Shop Location:
Discount Lock & Safe
3400 Anderson Rd
Greenville, SC 29611

Mail:
Discount Lock & Safe
121 River Road Circle
Piedmont, SC 29673

Greenville: 864-295-3914
Piedmont: 864-420-0605
Fax: 864-295-6403
discolock@aol.com
When you need a locksmith Contact us at
864-420-0605
■
Safes - Safe Opening, Service, Sales
■
Frames, doors, store front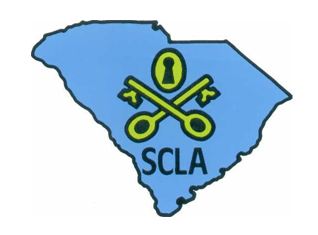 South Carolina
Locksmith
Discount Lock & Safe is a member of South Carolina Locksmith Association, the Safe & Vault Technicians Association and Associated Locksmiths of America. We are Licensed, Bonded, and Insured. We are a Medeco Authorized Dealer. Call us at (864) 295-3914 for all you lock, lock repair, rekeying, master keying, and professional locksmith needs.

Shop location hours:
Monday - Thursday 10 AM - 5 PM
Friday 10 AM - 1 PM
Saturday by appointment only
Normal Business Hours
Monday - Friday 8 AM - 5 PM
Commercial - Industrial - Residential
They depend on you, Thats why you depend on us:
Your employees and your family depend on you for their safety and security every day. Thatís why you depend on us at Discount Lock and Safe to provide your business and home with the highest standard of protection available at the best possible price.
Discount Lock & Safe, serving upstate South Carolina for over 23 years. Whether you are a large corporation, small business or home owner, we have a solution for all your locksmith, lock and safe needs.

Licensed, Bonded, and Insured
Discount Lock & Safe
Greenville: 864-295-3914
Piedmont: 864-420-0605
Fax: 864-295-6403
discolock@aol.com
at